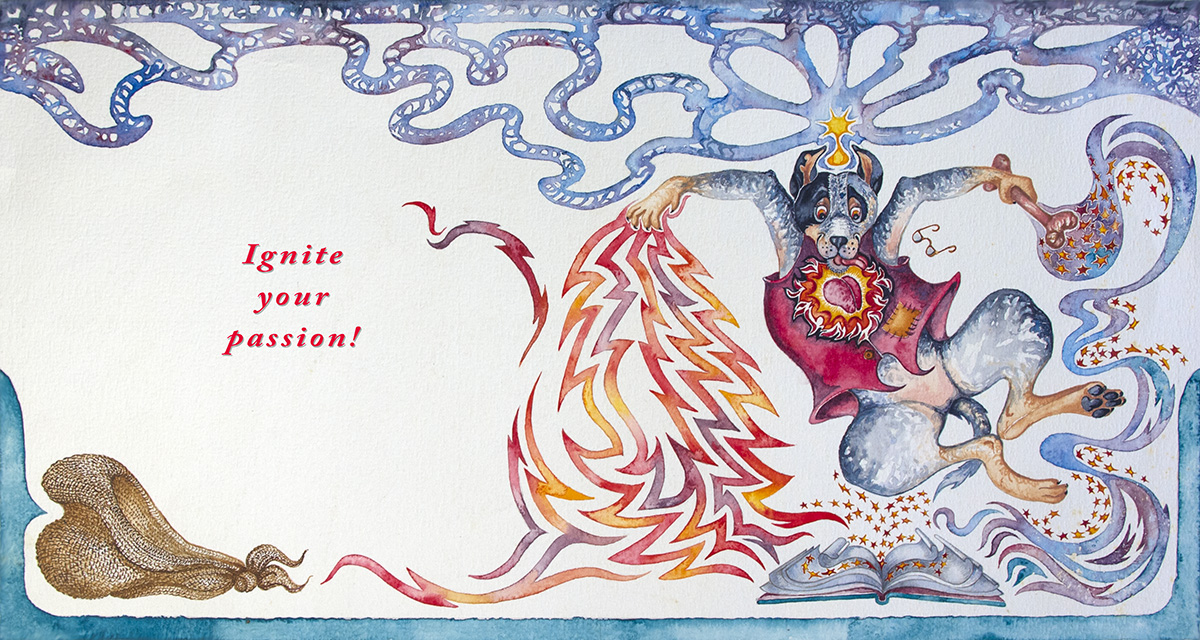 Ignite your Passion!
Mentoring
Initial online consultation is $100 AUD for 1 – 2hrs.

Ongoing regular online mentoring sessions at $60 AUD for 1 hour (max).
Discounted to $50 per hour after 6 sessions.
Click here to book online now!
Local Melbourne face to face meetups available.

"My purpose is to inspire, nurture, support and protect the creative spirit."

Inspire: Do you need help to ignite your creative passion?
Nurture: Would you like to bring a personal vision to form?
Support: Do you need help to keep focused enough to a complete your work of art?
Protect: Would you like to then have the possibility to apply to exhibit your finished creative work in a group event?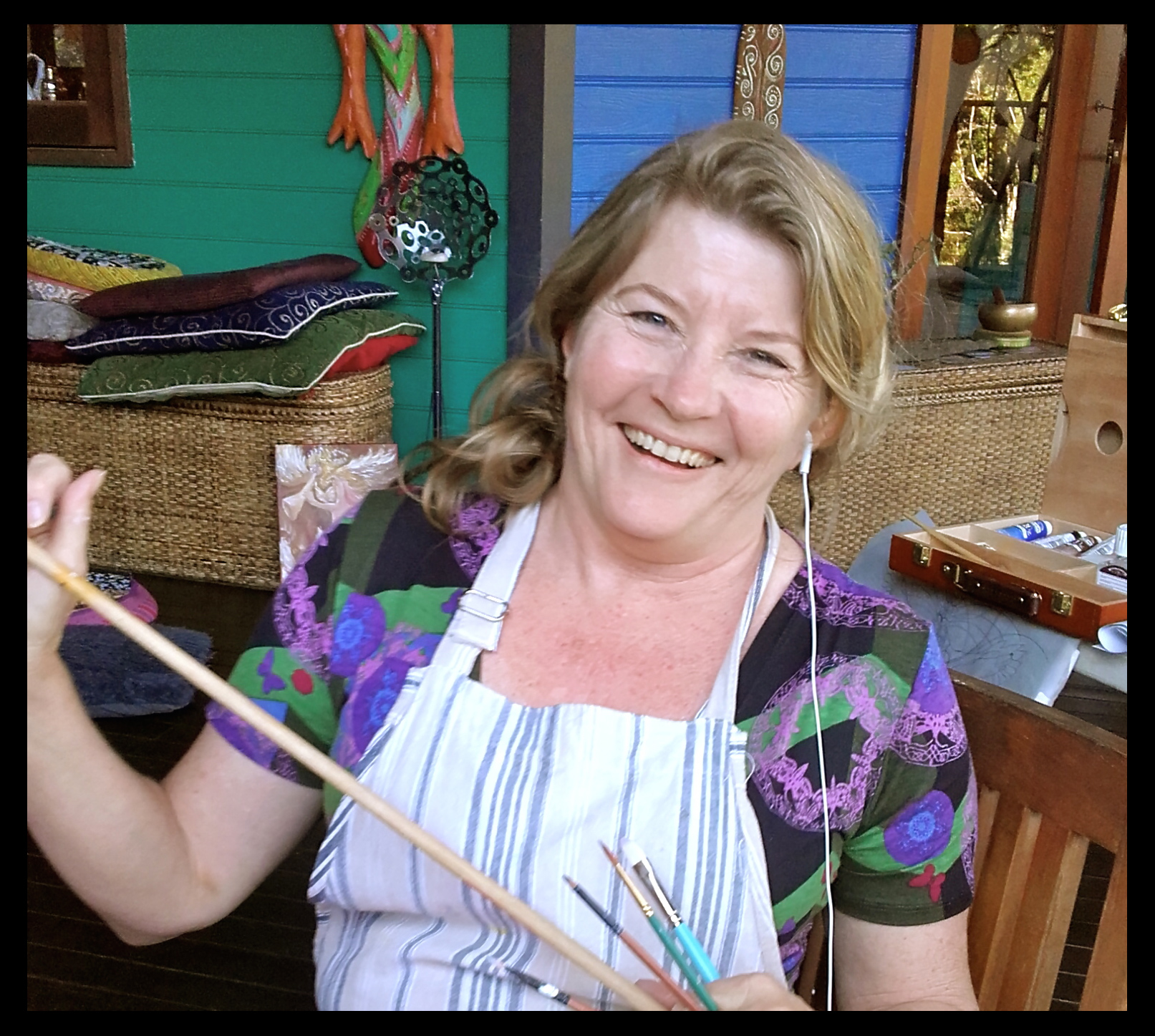 Embark on an adventure to bring your inner-visions to form with Chandrika's Ignite Your Passion mentoring that utilises her divine methods of teaching gleaned from over 40 years of fine art study and spiritual development, and a life well lived… serving many others to rise to their next level of development.
As a champion of the underdog she has a passion for supporting those who are born with a talent that may be seen as having  'little or no value' by the influences and cultural deficits around them.
Chandrika is motivated to inspire you to rise to 'the marvellous you feel within you',…and to support you to bring your artwork out of the dark, and into the light!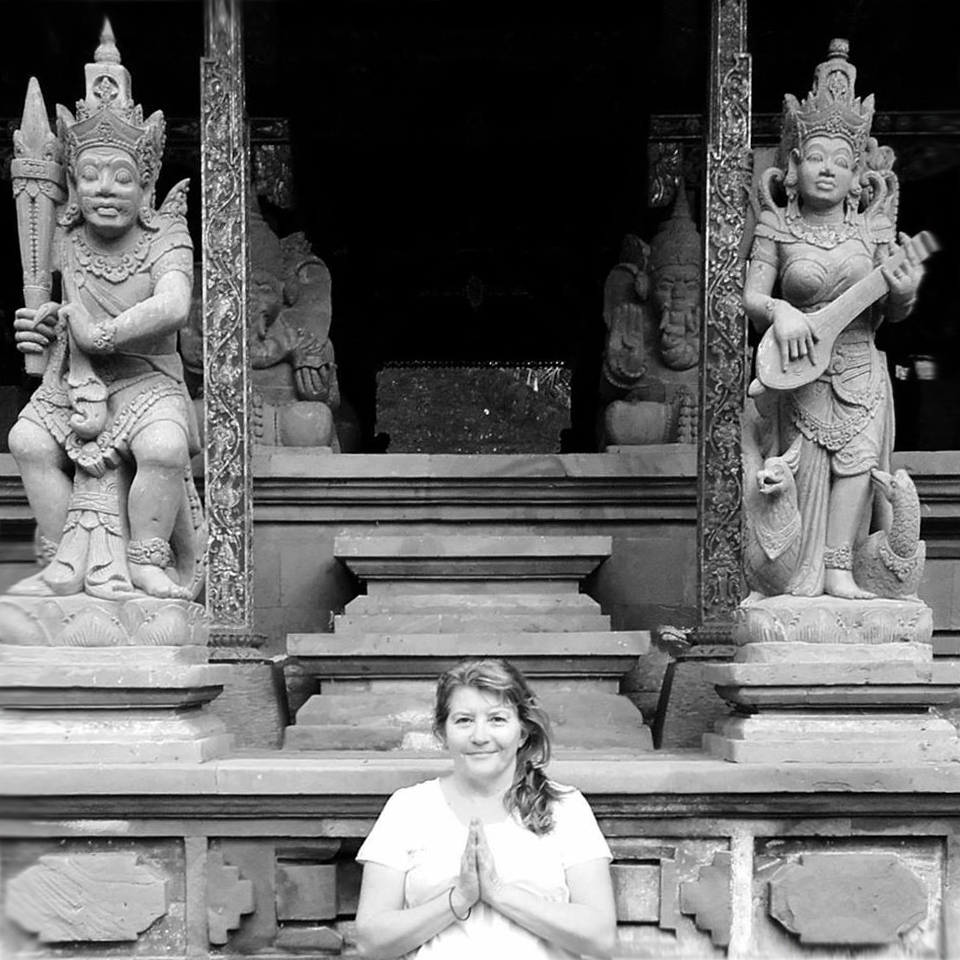 With her warmth of heart, and gentle, yet firm – Earth Motherly style, Chandrika will aid you to get into your creative flow. She can help you to eliminate self sabotage, blockages, and guide you to where you want to be… joyous in creative process. She will direct your awareness to your own heart guidance, and skilfully nurture your unique talent. You will be 'singing' in no time, standing in front of your new works, producing fine art that comes from your soul.
The teaching approach Chandrika will draw upon incorporates easy basic meditation guidance as the source of our visions that she will support you to bring to form. Chandrika has studied meditation techniques such as Vipassana, Reiki, Creative Visualization Techniques, and Shakti Yoga Meditation. Her current motivation is towards creating works of art that inform the viewers of Gaia Consciousness and Planetary Healing.
"Let's see what is inside your heart: bring it forth to share your inmost sentiment, your joy, your ecstasy…the epitome of heaven within you. Let me help you to bring your vision to form as an offering to the world to bring healing to others… or maybe even just for your own personal creative journey…"
Click here to book online now!
History: From earliest years Chandrika was a serious artist compelled to draw. As a young aspirant, age 29, she was fortunate to be given opportunity to study intensively in sanctuary retreat for seven years within several pristine Gondwana rain forested areas of Australia. It was here she was given supportive space to find her style. Notably, she was blessed to be able to deeply explore the rare numinous techniques passed on to her by sacred verbal transmissions from a retired Guru and Master of Fine Arts Education. It was through the devotion and love for his disciple, and through Chandrika's love for the gift of 'her-self' that her Guru had given her, that these great works of spiritual feminine Art came into being. This, combined with Chandrika's own extensive study of healing modalities and meditation techniques has formulated her style of teaching into a rare and unique resource of inner wealth and hard earned wisdom. The artwork that was produced depicted her journey act as a living cosmic legacy, and as an example of Art for Art's sake in an era before the internet became a dominant influence in our lives during (1992 – 1999).
"You are my devotion. You are the hope for an artistic future. You are a divine Spirit who will light the way for many." HTG (Chandrika's Guru 1992 – 1999)
Chandrika has had a broad life experience focused on developing her own creative process. She has successfully produced and solo exhibited a large body of feminine spiritual works of fine art and music. After several group and solo exhibitions in Cairns, Far North Queensland, she lived in Northern NSW, were she taught children art in a Steiner School in Murwillumbah. Several years later she exhibited twice in Harmonic Temple – Earth Frequency – Art Music Event in Byron Bay.
Chandrika felt blessed to be invited to join Internationally exhibited Visionary Artists participating in 'Legacy of Light' in Austria, Europe, and 'Seeds of The Anaconda', in Columbia, South America. From 2010 to 2018 she was invited four times to have her artwork to be published in CoSM Journal of Visionary Culture. Chandrika shared her art among the extra-ordinary 'Greats' of the Global Visionary Healing Arts Movement, who as a collective are making powerful positive change in the world.
Currently living and working in Melbourne, Chandrika's aim as a healer is to reach out her hand to those who are a reflection of her former self many years ago, as a young seeker, aged 16 living in far north Queensland, later living in many regional areas of Australia, without much support to follow her heart as a deeply spiritual artist expressing spiritual feminine themes. Her mission has been to existentially pave a way…to develop pathways for her students to reach THEIR full potential, as she has done since 1992.
Chandrika is offering her skills to support the verdant growth of consciousness as contribution to healing the ailments of humanity. She acts as natures' assistant with intention to bring forth a positive impulse that supports healing and strengthening our connection with nature to restore balance in our relationship with self, others and the planet. She believes that the honouring of, and bringing to light our inner life through creative self expression; our reveries, dreams and memories is a key factor to facilitate a flow of energy which will assist a grande healing of the hearts of many. As a true Aquarian Chandrika sees her work as a pouring forth these energetic 'waters of life' that will contribute to the nourishing of the human soul, inspiring new growth, similar to a new dawn… or a new renaissance.
Chandrika is a practising 'in studio' Artist, offering her time and guidance to aspiring creators who are dedicated, preferably with a studio space to work, (not compulsory) and an unwavering urge to create despite any obstacles in life… i.e…passionate!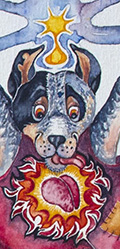 Ignite Your Passion Mentoring – Booking Form:
Here you can reserve a booking with Chandrika. You can choose between an Initial Consult session ($100 for 1-2hrs) or a Regular session ($60 for 1hr), choosing from the time slots available below. After you select a time please fill out the form to complete the reservation. When you click on "Book" a new button will appear, labelled as "Add to Cart", where you can pay for your booking. Payments are taken through the Shop checkout system where you can pay via card or paypal. You will receive an email confirming your booking, after which Chandrika will be in touch with you to discuss setting up the session. If the booking form plays up at all, get in touch!